More Advanced Approaches Mean Faster Healing
At the Center for Interventional Endoscopy, we're committed to advancing our care through adopting innovative approaches to endoscopy — all for our patients' total healing.
Third space endoscopy, also commonly referred to as submucosal endoscopy, encompasses several endoscopic procedures that use the submucosal space to access deeper layers of tissue in the gastrointestinal (GI) tract.
With these and other third space endoscopy procedures, our team can take a minimally invasive approach to treating illnesses that were once only treated through open surgery.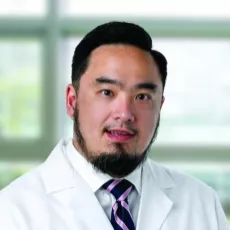 Specializing in Third Space Endoscopy Procedures
Complex digestive disorders call for specialized and innovative approaches. That's why our experienced surgeons perform these third space endoscopy procedures to help you feel whole again. Learn what each of these procedures treat, what's involved and what to expect.
5 items. To interact with these items, press Control-Option-Shift-Right Arrow
Esophageal Peroral Endoscopic Myotomy (E-POEM)

Gastric Peroral Endoscopic Myotomy (G-POEM)

Treatment of Esophageal Diverticuli

Endoscopic Submucosal Dissection (ESD)