How to Find the Neurological Care to Best Suit Your Needs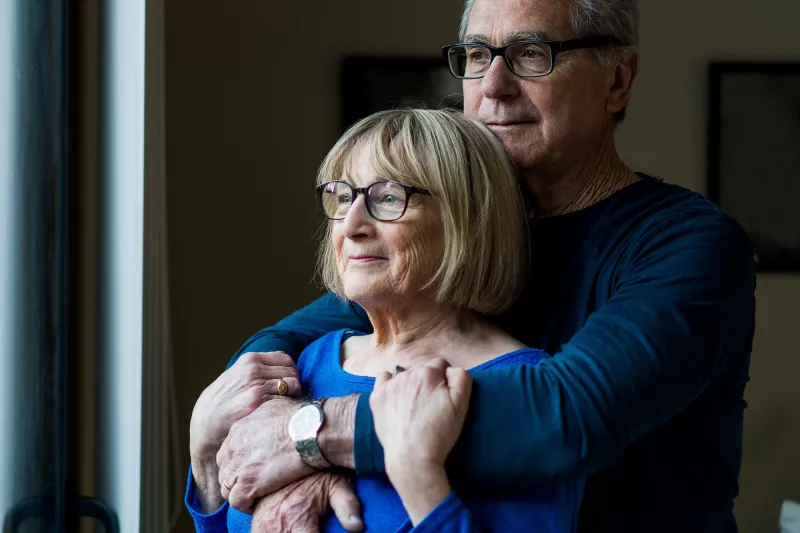 Choose the health content that's right for you, and get it delivered right in your inbox.
At the AdventHealth Neuroscience Institute Tampa, we offer state-of-the-art neurological, neurosurgical and neurovascular treatment for a spectrum of conditions that affect your nervous system.
Understanding the different ways care providers support your neurological needs can be confusing. We spoke to AdventHealth Tampa Neurologist Hind Kettani, MD , Neurosurgeon Raul Olivera, MD , and Neurointerventional Radiologist James Lefler, MD , to find out what types of conditions they treat and how their specialties differ.
Neurology, Explained by Dr. Kettani
A neurologist is a physician who has received special training in the diagnosis and medical treatment of nervous system diseases. Patients who believe they may have a neurologic condition are usually referred to a neurologist first to diagnose their condition.
Dr. Kettani treats a wide range of neurological conditions, such as:
Alzheimer's disease
Amyotrophic lateral sclerosis (ALS), also called Lou Gehrig's disease
Back pain
Brain and spinal cord injury or infection
Brain tumor
Epilepsy
Headaches
Migraines
Multiple sclerosis
Parkinson's disease
Peripheral neuropathy
Pinched nerves
Seizures
Stroke
Tremors
When it comes to diagnosing a patient, Dr. Kettani's process varies from patient to patient and by condition. In some cases, she will make a diagnosis after the initial examination. Other conditions require more time and testing to diagnose. She may prescribe medications or physical therapy, or refer the patient to a specialist, such as Dr. Olivera or Dr. Lefler.
While some neurological diseases require surgery and a visit with Dr. Olivera or Dr. Lefler, many others can be treated with medications, rehabilitation and other nonsurgical therapies.
"Because the brain and nervous system control how we think, move and function every day, it's important to seek care from neurological specialists who are trained in the latest techniques and work across disciplines to deliver the best possible outcomes," explains Dr. Kettani.
Neurosurgery, Explained by Dr. Olivera
If a patient has a disorder for which neurosurgery is appropriate, the patient would then be referred to a neurosurgeon like Dr. Olivera. Neurosurgeons are physicians who have been specially trained to do surgery on nerves, the brain and spinal cord.
Dr. Olivera performs surgery for a number of neurologic conditions, including:
Aneurysm
Arteriovenous malformations
Cerebral hemorrhages
Cervical osteoarthritis
Chiari malformations
Herniated disc
Hydrocephalus
Intracranial hypertension
Primary and metastatic brain tumors
Spinal cord compression, fractures and subluxations
Stenosis
Stroke
Subdural and epidural hematomas
" Usually, our team gets a referral from a primary care doctor, a neurologist such as Dr. Kettani, or a pain management doctor," explains Dr. Olivera. "We gather the patient history and perform a thorough physical examination, and then review all pertinent laboratory tests and imaging studies. We evaluate all the information and then a diagnosis is made," he says.
Dr. Olivera and his team generally try non-invasive methods as well as medical treatment first, depending on the patient's condition. If it's determined surgery is needed, then there are several different treatment options they can do, including:
Anterior cervical discectomies and fusions
Cervical laminectomies
Chiari decompression
Minimally invasive brain tumors and hematomas evacuation
Occipital-cervical fusions
Open, robotic-assisted stereotactic brain tumor resections
Placement of artificial cervical discs
Placement of shunts
Ruptured and unruptured intracranial aneurysm microsurgical clipping
Trans-nasal, transsphenoidal pituitary tumor resection
Neurointerventional Radiology, Explained by Dr. Lefler
Neurointerventional radiologists like Dr. Lefler specialize in minimally invasive, image-based technologies and procedures to diagnose and treat neurologic disorders. Patients are referred to Dr. Lefler by a neurologist, neurosurgeon, primary care doctor, cardiologist or vascular surgeon.
Dr. Lefler has over 15 years of experience treating patients with neurovascular conditions, including:
Acute stroke
Arteriovenous malformations
Carotid cavernous fistulas
Dural fistulas carotid stenosis
Intracranial aneurysms
Lumbar and thoracic compression fractures
Lumbar radiculopathy
Nosebleeds
Subclavian artery stenosis
Tumors of the head and neck
Vertebral artery stenosis
"For me to diagnose a patient after they have been referred to me, I use imaging and image guidance. Through the images, I can make a clear diagnosis and begin a treatment plan," says Dr. Lefler.
Neurointerventional radiologists use a variety of treatment options, depending on the specific patient and their individual needs, but some options include carotid and vertebral artery stenting/angioplasty, cerebral venography, spinal angiography, radiofrequency ablation for vertebral body tumors, lumbar nerve blocks and also spine biopsies.
Take Charge of Your Neurologic Health
You deserve to feel in control of your neurologic health, and we're here to help. At AdventHealth Neuroscience Institute Tampa, we can provide you with the expert care that best suits your needs. To request an appointment or learn more about our services, click here or call Call844-396-3030.