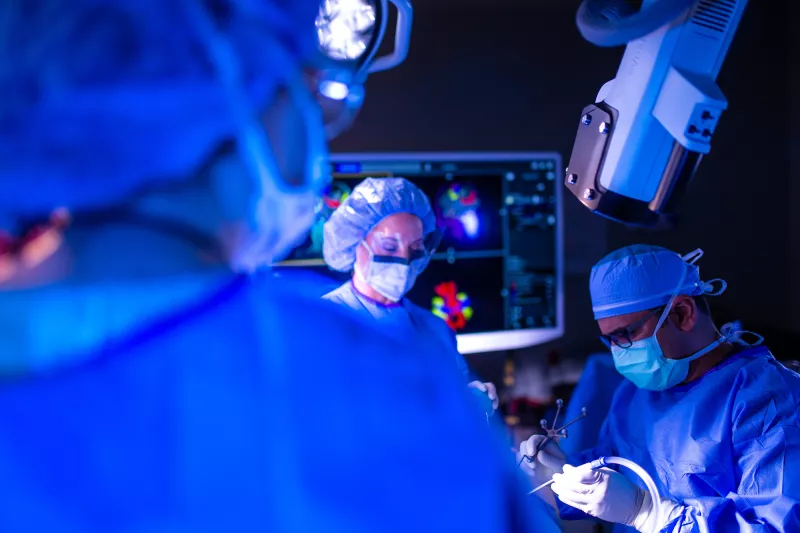 Advanced Tools for Better Outcomes
When it comes to brain surgery, we believe in combining compassionate care with leading-edge technology. Our expert team is always exploring new and better ways to help you heal and get back to living your best life.
As the first health care system in Florida to add Synaptive Medical Inc.'s BrightMatter™ system to its neurosurgery program, we now have better views and clearer images of your brain than ever before. The advanced imaging and navigation on the BrightMatter system improve our accuracy and efficiency during surgery, ultimately reducing your surgery time, limiting your risk of complications and improving your outcomes.
Transforming Complex Brain Surgery
2 items. To interact with these items, press Control-Option-Shift-Right Arrow
With High-Quality Visualization

With Sophisticated Navigation