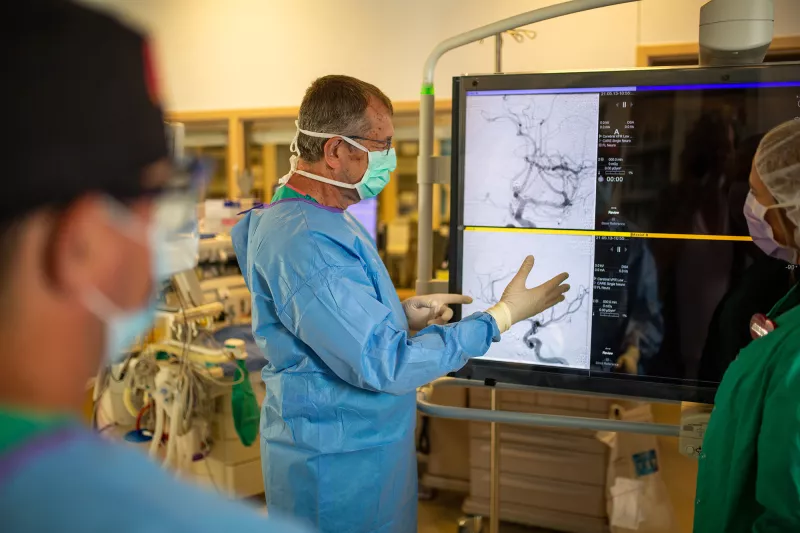 We Know Every Moment Counts
A stroke or aneurysm can take you by surprise. They happen fast and often with little warning and acting quickly is essential to recovery. At the AdventHealth Neuroscience Institute, we're ready to respond in the moment and we'll be with you the whole way.
Count on Our Trusted Stroke and Aneurysm Care
3 items. To interact with these items, press Control-Option-Shift-Right Arrow
An Extensive Support Network

We provide a support network that's ready at a moment's notice, with dedicated stroke centers throughout Florida and a partnership with the AdventHealth Comprehensive Stroke Center in Tampa.

A Fully Coordinated Care Team

Our physicians, nurses, therapists and caregivers work together to take care of you, from initial treatment through aneurysm care and stroke rehabilitation. You and your loved ones will be supported at every step.

Nationally Recognized for Patient Safety

AdventHealth is recognized for remarkable achievements and leadership in patient safety, quality and transparency by The Leapfrog Group.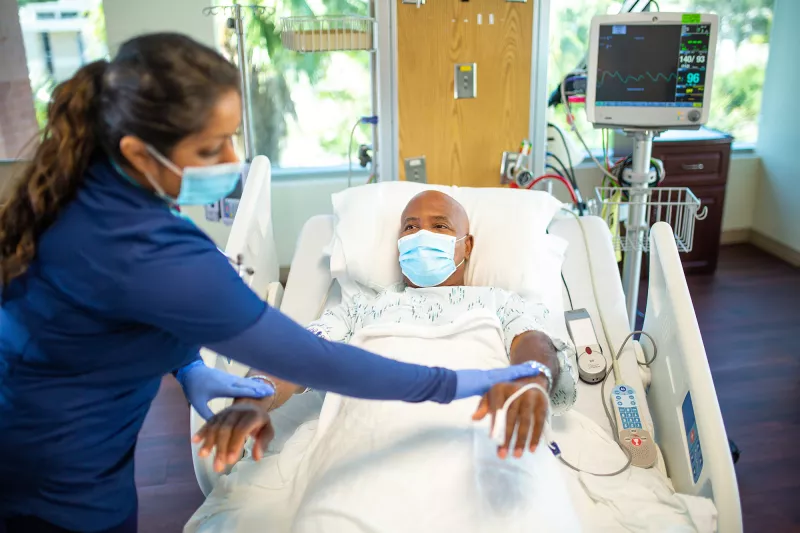 An Ally for Your Health
When you're facing a major health issue like a stroke, you can easily feel overwhelmed. But you're not alone. Our care teams work one-on-one with you to help explain your options for stroke treatment and make sure you are connected to the right resources for stroke care.
Home to Nationally Recognized Care
At AdventHealth, many of our locations are certified as Primary Stroke Centers by the Agency for Health Care Administration, and some of our locations hold Advanced Primary Stroke Center recognition from The Joint Commission. Additionally, AdventHealth Tampa is accredited by DNV GL as a Comprehensive Stroke Center.
Our hospitals have been recognized by the American Heart Association and the American Stroke Association, for ensuring that stroke patients receive the most appropriate and consistent treatment based on nationally recognized, research-based guidelines that are backed by scientific evidence. Some of these guidelines include meeting specific quality achievement measures for the diagnosis and treatment of stroke patients at a designated level and time and ensuring the proper evaluation for use of medications and other stroke treatments.
For a Stroke, Quick Care Matters
Signs and Symptoms of a Stroke
Symptoms of a stroke can develop suddenly or over a few hours or days. The signs of a stroke can vary depending on the type of stroke and where it's located in your brain.
With any stroke, it's important to act as quickly as possible. Call 911 immediately if you notice any of the warning signs of a stroke, including:
Loss of balance or coordination, trouble walking or dizziness
Numbness or weakness in the face, legs or arms (particularly on one side of the body)
Sudden confusion, or trouble speaking or understanding
Sudden severe headache without a known cause
Trouble seeing in one or both eyes
About 15% of strokes are preceded by a transient ischemic attack (TIA), a mini stroke that lasts only a few minutes. It's typically a precursor to a major stroke.
Get Stroke Care Fast
Response time is key when a stroke happens. Our extensive network of stroke specialists uses the latest resources to help minimize the time it takes to start treatment and maximize your chances for recovery. This includes ambulances equipped with televideo technology to assess a patient's condition in 15 minutes or less and get you clot-busting medication, called tPA, before you've even reached the hospital.
Stroke Rehab
Recover and regain your confidence with our comprehensive stroke rehabilitation care. You'll benefit from both on-site and outpatient services, along with care from a highly skilled and certified team of physical, occupational and speech therapists who are dedicated to helping you heal in body, mind and spirit.
Together we'll create a therapy plan focused on regaining strength and functionality with focus areas like:
Daily activities, such as eating, bathing and dressing
Memory and problem-solving skills
Mental health
Mobility
Social skills
Speech and language
Support Services
Your goal is to get back to everyday life. We can help. Our unique wellness programs include one-on-one therapy sessions and give you access to the latest equipment and stroke research. You can choose from individual or group training sessions, all led by experienced exercise physiologists who can help you meet the challenges of recovery.
---
Stroke Prevention Starts With You
2 items. To interact with these items, press Control-Option-Shift-Right Arrow
What Are Stroke Risk Factors?

How to Treat a Stroke: B.E. F.A.S.T.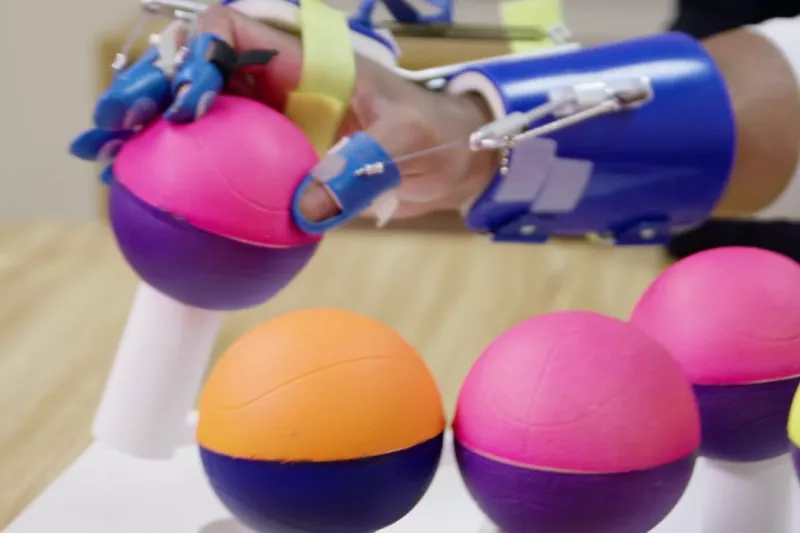 Your Stories Inspire Our Mission
A stroke was the last thing on Ray Forsythe's mind. A former player for the Cincinnati Bengals, he was an athlete who was used to training hard. Today, Ray is in recovery and appreciates the fact that the AdventHealth stroke rehab team didn't go easy on him.