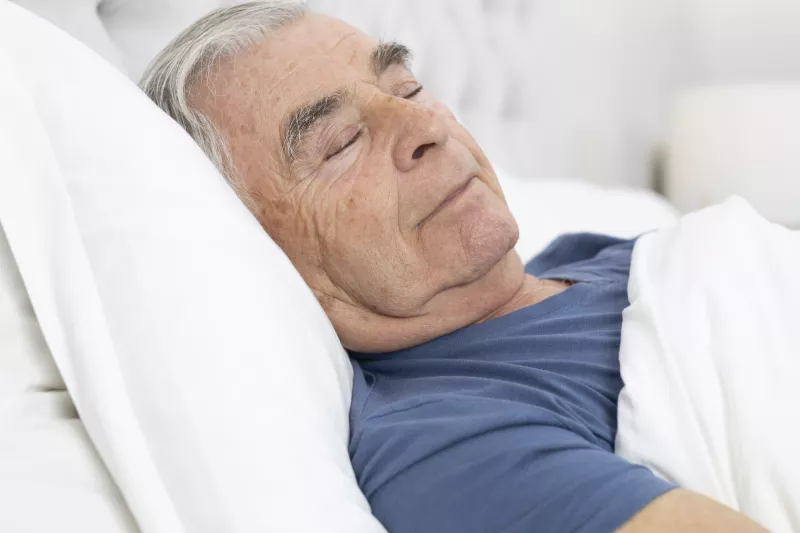 Helping You Get the Rest You Deserve
You need a good night's sleep to feel your best. And when you have trouble sleeping, it can affect every aspect of your day, from your mood to your relationships and your overall well-being. But the good news is that most sleep disorders are easily treatable, and we're here to help.

Whether you have trouble staying asleep or face a sleep condition like narcolepsy, our dedicated team can offer the guidance you need and the solutions that work. We serve the region with the expertise that gives you answers and the leading-edge minimally invasive surgery options that offer long-lasting relief.
Sleep Specialists Where You Need Them
3 items. To interact with these items, press Control-Option-Shift-Right Arrow
Sleep Care Leaders

Our sleep specialists undergo years of rigorous education and advance beyond standard degrees, earning national accreditation so we can offer you the best sleep care in the region.

You Rest While We Work

If you're a qualified candidate, our specialists will invite you for a sleep study that monitors how deeply you sleep and other factors that interfere with your full night of rest.

Your Connected Network of Experts

With a multidisciplinary team of experts from multiple specialties, we can reach you where you are — all while communicating your needs with our colleagues across our integrated system.
What to Know About Sleep Disorders
3 items. To interact with these items, press Control-Option-Shift-Right Arrow
Diagnosing Sleep Disorders

Sleep Disorder Treatments
---
Understanding Your Sleep Study
Being Proactive Can Help You Stay Active
Sleep deprivation can vary from minor to severe and, in some cases, can lead to serious health issues like depression, diabetes and heart disease. Your sleep specialist can recommend non-surgical solutions and resources to get better sleep, including:
Creating a regular exercise plan
Encouraging you to limit alcohol, big meals and caffeine
Sharing relaxation strategies to try before bed
Evaluating Your Need for a Sleep Study
To help us determine whether a sleep study is right for you, please take the Epworth Sleepiness Scale survey. Your responses will help us evaluate your sleep struggles to understand which, if any, sleep disorder you face to determine the best treatment options for you.
How a Sleep Study Works
If you qualify for a sleep study, our experts will invite you to spend a night in our care, so we can observe and evaluate ways you can improve your rest.

By attaching sophisticated technology like sensors to your body and fitting you with an elastic belt that measures your breathing, our team can study your functions and breathing from an outside room, so we can pinpoint what's causing your sleep issues.
Preparing for Your Sleep Study
The information you provide helps us determine which treatments are best for you. Once forms are provided to you by our team, please complete and bring the forms with you to your sleep study.
Sleep Care in Your Neighborhood