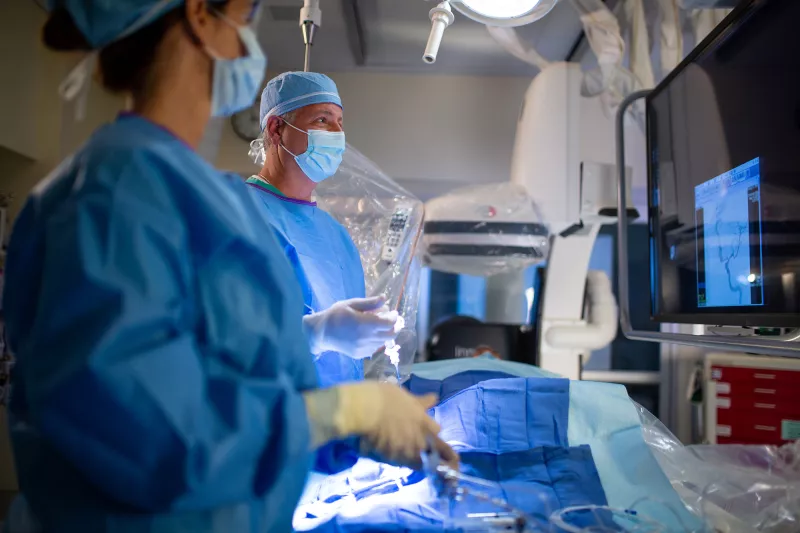 Advanced Care to Help You Thrive
When you or a loved one experiences a brain or spine issue, like a stroke or aneurysm, you want expert treatment as quickly as possible — and our team is always ready to take care of you.
With care close to home, and neurointerventional radiologists available 24/7 at AdventHealth Tampa, you can count on our leading experts for minimally invasive approaches and fast, effective treatment.
Understanding Neurointerventional
Neurointerventional radiology is a neurology specialty that combines imaging and minimally invasive techniques to treat neurological conditions like stroke, brain aneurysms and brain tumors. It can include capturing images of your brain and, in some cases, repairing or opening arteries to improve blood flow.
3 items. To interact with these items, press Control-Option-Shift-Right Arrow
Minimally Invasive Technology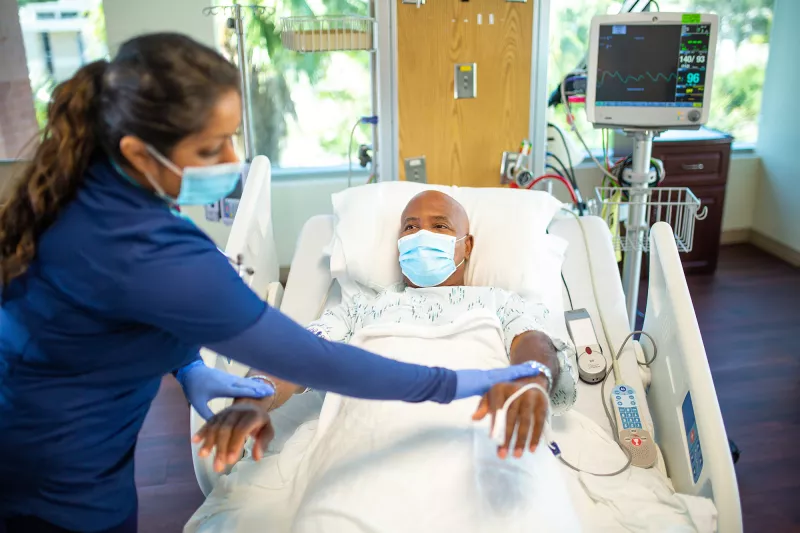 A New Standard of Care for Stroke Treatment
Our neurointerventional radiologists are highly skilled in mechanical thrombectomy, a minimally invasive procedure to treat ischemic stroke. This treatment has been proven to reduce disability in patients up to 24 hours after the first signs of a stroke.

During a mechanical thrombectomy, we make a small incision in your leg or arm to insert a long, thin tube (catheter) into a blood vessel so we can access your blood clot. Then, your surgeon will use a special clot-retrieving device to remove the clot.

Using mechanical thrombectomy, AdventHealth Tampa was one of the first hospitals in Florida to create a procedure that allows for stroke treatment up to 24 hours after the first signs of a stroke appear. Through AdventHealth's care network and the AdventHealth Neuroscience Institute, you'll also have access to this new standard of care if you or a loved one ever need it.