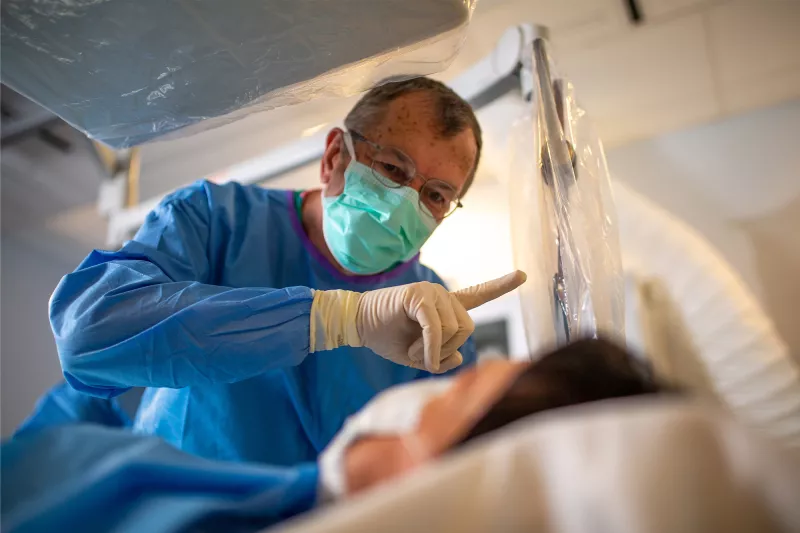 Advanced Moyamoya Care for You
Moyamoya is a rare condition — and a serious one, too. But our neurosurgeons have expertise and experience you can rely on.
Here, you and your loved ones will have access to the most up-to-date treatments and whole-person care, with the guidance and attention you deserve for your physical, mental and spiritual needs.
Understanding Moyamoya Brain Disease
4 items. To interact with these items, press Control-Option-Shift-Right Arrow
Moyamoya Disease Symptoms
Whole-Person Healing Is Our Focus
Caring Experts
Neurologists
Neurosurgeons
Nurses
Occupational Therapists
Pastoral Care Providers
Physical Therapists
Psychologists
Radiologists
Speech Therapists
Advanced Surgical Treatments
Direct Revascularization
Indirect Revascularization
Encephalo-duro-arterio-synangiosis
Encephalo-myo-synangiosis
Omental-Cerebral Transposition