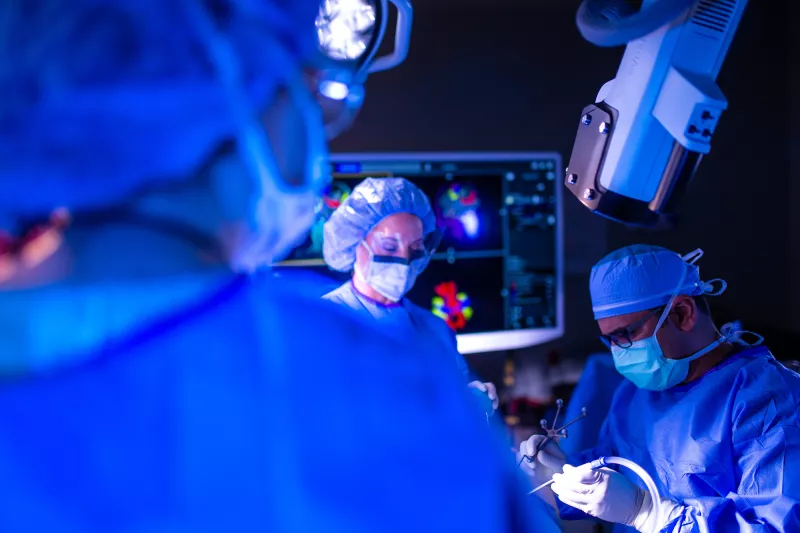 Tumor Healing Starts Here
An intraventricular tumor isn't something you hear about often. So, if you find out that you or someone you love has been diagnosed with one, there's a lot of information to take in, from medical terms to treatment options.
At the AdventHealth Neuroscience Institute, we'll make sure you get clear, timely answers to your questions that ease your worries and address your concerns about an intraventricular tumor prognosis. Our compassionate and experienced team will be at your side, delivering specialized, whole-person care from diagnosis to treatment and recovery.
What to Know About Intraventricular Tumors
4 items. To interact with these items, press Control-Option-Shift-Right Arrow
What Are Intraventricular Brain Tumors?

Intraventricular Tumor Symptoms

Intraventricular Tumor Diagnosis

Intraventricular Tumor Treatments