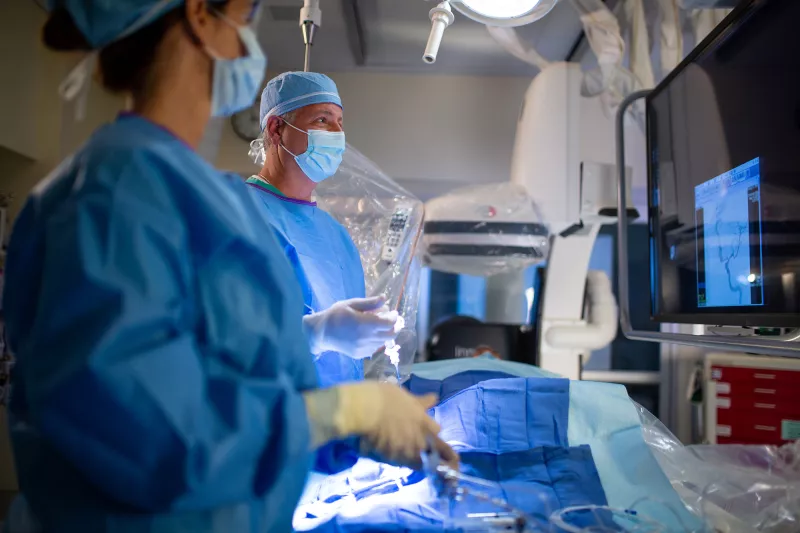 Unparalleled Expertise for Stenosis
Exceptional Care for All Ages

Nothing is more meaningful to us than helping restore your health at every life stage. Our experienced providers excel at caring for people of all ages, treating both adults and children affected by carotid and vertebral artery stenosis.

State-of-the-Art Treatments

We specialize in minimally invasive treatments that are only available at a few medical centers in the country. The AdventHealth Neuroscience Institute is the only place in the area to offer interventional neuroradiology care 24 hours a day, 365 days a year.

Support for the Whole You

Our program combines innovative techniques with the whole-person care you expect from AdventHealth to guide your journey to wellness. We'll help you understand your treatment options and be there for you at each step, too.
What to Know About Artery Stenosis
5 items. To interact with these items, press Control-Option-Shift-Right Arrow
What Are the Causes of Artery Stenosis?

What Are Carotid Stenosis Symptoms?

How Is Artery Stenosis Diagnosed?

What Are My Treatment Options?