Innovative and Compassionate Care
Whether you've been diagnosed with brain cancer or a benign brain tumor, the prospect of brain surgery and treatment can feel overwhelming. Rest easier knowing you're in good hands with our skilled and caring team in our Brain Tumor Program.
Here, you'll be treated by specialists who are leaders in brain tumor care and have access to next-generation surgical tools. But since we know that feeling whole is about more than healing your body — and that you're more than your condition — our care extends beyond physical treatment.
From early detection to advanced treatment and rehabilitation, we'll guide you and your family through every stage of treatment and recovery, ensuring you have all the support you need to heal in body, mind and spirit.
Leading-Edge Brain Tumor Treatment
New technology and surgery techniques mean you have more treatment options than ever before. And our leading-edge technology is used by some of the country's top specialists in neuroscience and neurosurgery. From the first signs of a brain tumor to treatment and recovery, we'll be by your side.
4 items. To interact with these items, press Control-Option-Shift-Right Arrow
Minimally Invasive Brain Surgery (MIBS)

Radiation and Chemotherapy
Brain Tumors and Related Conditions We Treat
No matter your diagnosis, you'll be in expert hands here at the AdventHealth Neuroscience Institute. Our team has dedicated experience in diagnosing and treating a full range of brain tumor types and related conditions.
Adenoid Cystic Carcinoma (ACC)
Astrocytoma
Atypical Teratoid Rhabdoid Tumors (ATRTs)
Brain Stem Tumor
Carcinomatous Meningitis
Central Nervous System (CNS) Lymphoma
Central Neurocytoma
Cerebellopontine Angle Tumors (CPA)
Cholesteatoma
Chondroma
Chondrosarcoma
Choroid Plexus Carcinoma
Choroid Plexus Papilloma
Cushing's Disease
Dermoid and Epidermoid Tumors
Dysembryoplastic Neuroepithelial Tumors (DNETs)
Encephalocele
Ependymoma
Esthesioneuroblastoma or Olfactory Neuroblastoma
Fibroma
Fibrous Dysplasia
Foramen Magnum Tumors
Ganglioglioma
Geniculate Neuralgia
Germ Cell Tumors
Giant Cell Astrocytoma
Glioblastoma
Gliosarcoma
Glomus Tumors and Paragangliomas
Granular Cell Tumors
Growth Hormone Tumors (Acromegaly)
Hemangioblastoma
Hemangiopericytoma
Hypothalamic Hamartoma
Inflammatory Pseudotumor
Inverting Papilloma
Jugular Foramen Tumors
Juvenile Pilocytic Astrocytoma (JPA)
Medulloblastoma
Meningioma Brain Tumor
Meningocele
Metastatic Brain Tumor
Nasopharyngeal Carcinoma
Neurofibroma
Null Cell Adenoma
Oligoastrocytoma
Oligodendroglioma
Orbital Tumors
Osteomas
Paranasal Sinus Tumors
Pinealoma
Pineal Cyst
Pineal Parenchymal Tumors (PPTs) of Intermediate Differentiation
Pineal Region Tumors
Pineoblastoma
Pineocytoma
Pituicytoma
Pituitary Tumor/Adenoma (Micro and Macro)
Pituitary Apoplexy
Pleomorphic Xanthoastrocytoma (PXA)
Posterior Fossa Tumor
Primitive Neuroectodermal Tumors (PNETs)
Rathke's Cleft Cyst
Schwannomas/Neurilemmomas
Sellar/Parasellar Tumors
Solitary Fibrous Tumor
Spindle Cell Oncocytoma
Subependymoma
Subependymal Giant Cell Astrocytoma (SGA)
Teratoma
Thyrotropinoma (TSHoma)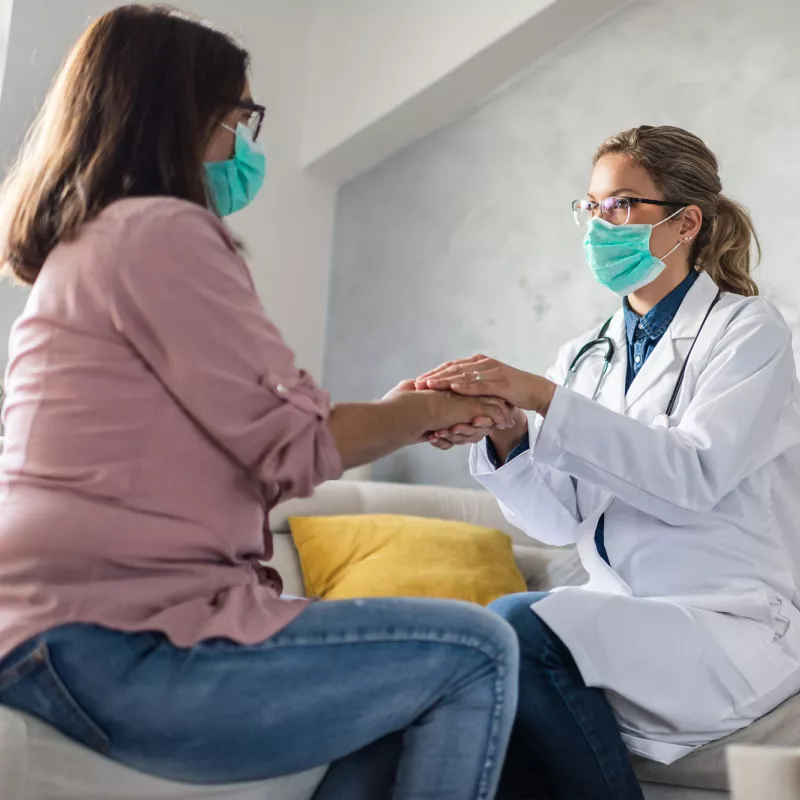 A Team Dedicated to Whole-Person Recovery
Your healing journey doesn't end with treatment, and neither does our support. A world-class team of physical, occupational and speech therapists is here to help you build strength, improve cognitive skills and master everyday tasks. Through each new challenge and triumph, we're here for you and your loved ones, dedicated to your whole recovery.