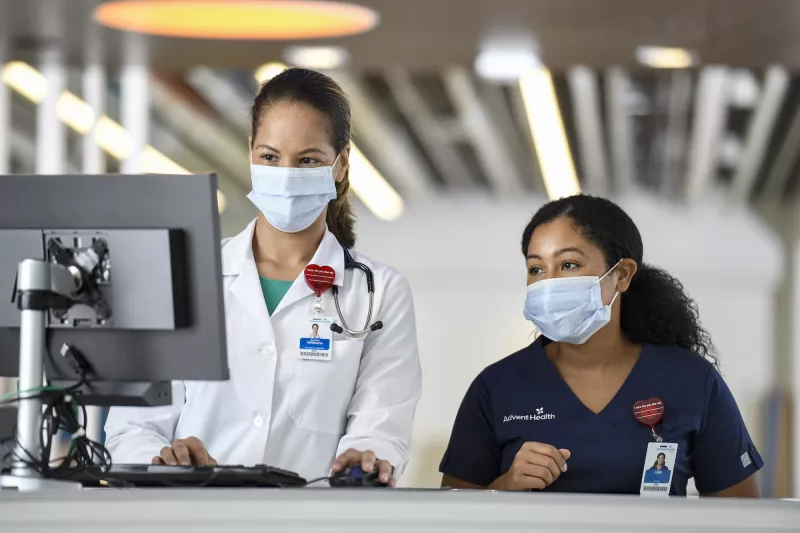 Recognized for Outstanding Care
Urological conditions can cause severe discomfort and pain, disrupting your everyday tasks and enjoy life with the people you love.
At the AdventHealth Digestive Health and Surgery Institute, our board-certified, fellowship-trained urologists have successfully helped thousands of patients restore their urological health and overcome urologic diseases.
AdventHealth Orlando is recognized by U.S. News & World Report as one of America's best hospitals for urology. You can count on us for advanced urology care to manage these conditions, so they don't upend your life.
Urological Conditions We Help Treat
10 items. To interact with these items, press Control-Option-Shift-Right Arrow
Enlarged Prostate (Benign Prostatic Hyperplasia)

We specialize in leading-edge and non-traditional treatments such as aquablation, transurethral resection of the prostate (TURP), laser therapy and microwave therapy.

Erectile Dysfunction

Find support and guidance on lifestyle modifications and medications to manage this common condition.

Kidney Stones

For large kidney stones that cannot pass on their own, we offer percutaneous nephrolithotomy, a minimally invasive surgical technique.

Pelvic Floor Disorders and Pain

Access one-on-one care and advanced rehabilitation techniques for musculoskeletal and pelvic floor dysfunction.

Peyronie's Disease

Our skilled urologists can recommend medications, therapies and devices, as well as perform surgeries to manage this painful condition.

Urologic Cancers

Our oncology team specializes in personalized treatments to strategically and effectively address urologic cancers.

Urological Reconstruction

Surgical and non-surgical specialized treatment for many complex urologic conditions, including the management of care for men who have complications secondary to prostate and pelvic cancers.

Urinary Incontinence

Manage the physical and emotional discomfort of incontinence via therapies, devices, medications and surgical procedures.

Urinary Tract Infections (UTIs)

Quickly resolve painful UTIs with our accurate and discreet testing, diagnosis and treatment.

Voiding Dysfunction

Get treatment in the form of medication and dietary adjustments, behavioral interventions and, if necessary, surgery.
Meet Your Urology Care Team
25 items. To interact with these items, press Control-Option-Shift-Right Arrow.
Urology Care Is Close to Home