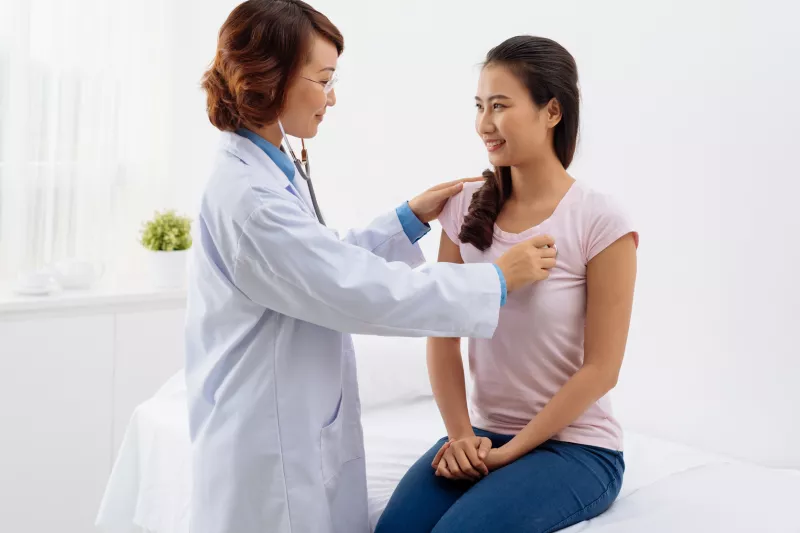 Heart Care Designed With Women in Mind
Cardiovascular conditions can keep you from achieving your goals, feeling your best and living the life you love. Since nearly 80% of cardiovascular disease in women is preventable, we're here to support every woman in living a heart-healthy life.
Know Your Heart Attack Risk and Take Control of Your Health
3 items. To interact with these items, press Control-Option-Shift-Right Arrow
Heart Attack Symptoms in Women

Heart Attack Symptoms in Young Women

Cardiovascular Disease and Stroke
Understanding Women's Heart Attack Symptoms vs. Anxiety
We've all experienced moments of anxiety and even panic. Your heart starts racing. You start to sweat. You might even feel nauseated. But, how do you know if it's an anxiety attack or something more serious, like a heart attack?
The biggest difference is often time. Chest pain and symptoms brought on by a panic attack or anxiety attack tend to improve in about 20 minutes. A heart attack will continue to get worse. During a panic attack, you're also more likely to experience a racing heart rate, shakiness and even tingling in the hands.
If you think you're having a panic attack, try the following steps to improve your symptoms:
Deep breathing
Grounding techniques
Light exercise
Talking to friends and family
But it's important to seek help if you think you may be having a heart attack. Even if it's a panic attack, a health care professional can help you find ways to manage your anxiety and work through a panic attack if it happens again.