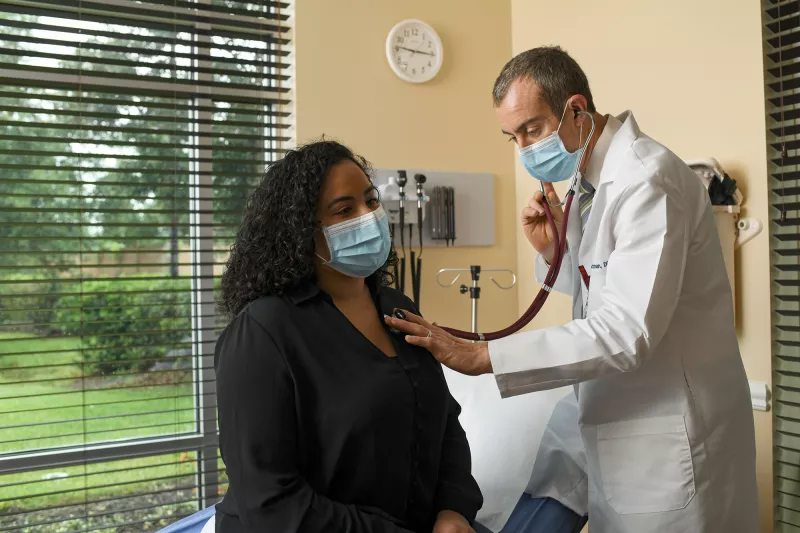 Shining a Light on Your Path
When you're managing a chronic condition like heart, lung or vascular disease, it's easy to feel like you're on the journey alone. But the compassionate team at the AdventHealth Cardiovascular Institute is here to support you, care for you and connect you with amazing community partners.
Let's Do This, Together
5 items. To interact with these items, press Control-Option-Shift-Right Arrow
Info for Caregivers

Caring for a loved one with a chronic disease can be a humbling and emotional journey. We're here to support you when you need it most by connecting you with services in the community, respite care or spiritual support.

Patient Stories

Sometimes hope can be found in another person's story. We're honored to be able to share stories and testimonials of patients we've helped along the way. We hope that you, too, can find solace and comfort with them.

Payment and Financial Assistance

As a patient, your focus should be on healing, recovering and living well. Let us help you navigate insurance and financial concerns. Nothing should ever hold you back from the care you need.

Prevention and Education

Good health starts with understanding and empowerment. Learn more about your diagnosis, what you can expect and how you can continue to protect your health.

Support Groups

You are not alone. We partner with many support groups in the area for individuals, families and caregivers impacted by heart, lung or vascular disease. Find the one that's right for you.