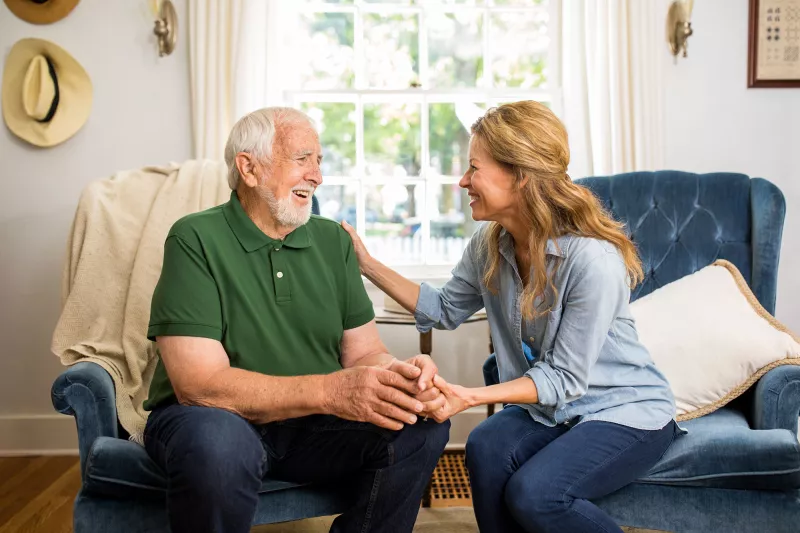 Support and Guidance for You
Caregiving, like healing, is a journey. And it's one that nobody should take alone. As you help a loved one cope with a cardiovascular condition, you need support too. We're here to offer you guidance as you meet the physical, emotional and spiritual needs of your loved one — while still taking care of yourself.
We know that between your loved one's doctor's appointments and medication management, walking the dog and preparing meals, it's easy to feel overwhelmed as a caregiver. We're here to help you face the future with hope and optimism, with the personalized care you deserve. Let our team connect you with support groups, community organizations and other resources to help you thrive in body, mind and spirit.
Take Heart, We're in This Together
We offer comprehensive support services to help you and your loved one navigate the road to good health. Whole-person care is within reach.
Tips for Caregivers
Family caregivers need as much support as their loved ones. It's important to remember that self-care, in all its forms, is the key in being an effective caregiver.
3 items. To interact with these items, press Control-Option-Shift-Right Arrow
Connect With the Community
West Florida's Leader in Whole-Person Care
You can count on us for the people, places and the passion to keep you and your loved ones healthy. At every bend in the road, we're here to guide you toward whole-person health.
4 items. To interact with these items, press Control-Option-Shift-Right Arrow