Heart Health Care: It's Time to Get Back on Track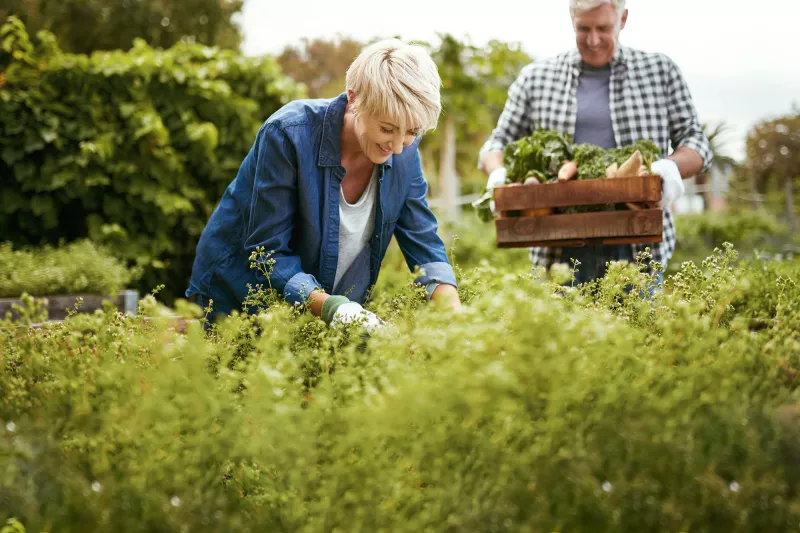 Choose the health content that's right for you, and get it delivered right in your inbox
As the hardest-working muscle in your body, your heart deserves protection with the most advanced cardiac care. If you've been wondering about your heart health and putting off an appointment while sheltering at home, it's time to speak with your cardiologist about getting back on track — and it's safe to do so.
Why Timely Heart Care Is Essential
We understand why you might be hesitant to seek care in the current environment. But if you have been diagnosed with heart disease, experienced chest pains recently, or have a family history of heart attack, high cholesterol or high blood pressure, it's essential to pay attention to heart health. Because heart disease is the leading cause of death in the United States, the sooner you take steps to care for your heart, the healthier you'll be.
How We're Keeping You Safe During In-Person Care
If you've been reluctant to have a test or come to an appointment in person, we want to assure you that your safety is top of mind for us. We have implemented the following special safety precautions to keep everyone protected.
Temperature Checks for All Staff, Patients and Visitors
Most people who are sick with an infectious virus have a fever, according to the CDC. That's why we are checking the temperature of all patients and visitors at all entrances to our facilities, just like we do for each of our team members.
Separate Care Areas for People Who Are Sick
People who have a fever or other symptoms of being sick with an infection are cared for in a separate area, away from other patients, for everyone's safety. This practice is called patient cohorting, and it's another way we're dedicated to protecting you during in-person appointments.
Everyone Must Wear a Face Mask
Our health care team members must wear personal protective equipment (PPE), such as masks and gloves. All patients and guests entering our facilities must wear a cloth face mask. The CDC advises that cloth face masks should be worn by everyone in public settings to help prevent the spread of respiratory illnesses. Don't worry if you forget to bring a mask from home. We will provide you with one before you enter.
Social Distancing in Waiting Rooms
We understand the importance of social distancing, and we have put new rules in place that enforce this safety guideline. When you come in for your appointment, you'll notice that registration staff may be working behind clear, protective shields for everyone's safety. We have also reduced the number of people allowed in waiting areas at one time and limited the number of available seats to make it easy for you to stay 6 feet apart from others.
For your safety, we have also implemented contact-less check-in and registration, allowing you to pre-register for your appointment. You will wait in your car and receive a text message when we're ready for you to enter the building.
Keep Your Heart Health Care on Track
Early attention to heart problems means you can take the necessary next steps to help your heart become healthier and stronger. At AdventHealth, we provide a full range of cardiology services, from education and screening tests to medications, major treatments and surgeries for heart diseases. Our team of expert physicians, surgeons, cardiologists and nurses are committed to helping you achieve whole-health wellness.
We can help you learn about risk factors and lifestyle changes to strengthen your heart through diet, exercise and emotional health. We can also teach you how to recognize heart attack symptoms, so you'll know when to call 911. If you have an emergency, our health care team is ready to treat you promptly.
When you have questions about your heart, you deserve answers quickly. We're open and ready to book appointments for diagnostic tests, including:
Echocardiogram
Electrocardiogram (EKG)
Heart-monitoring tests, such as a Holter monitor, loop recorder or event recorder
Stress test
Our cardiac team also provides emergency, nonsurgical and surgical treatment for chest pain and heart attack, including:
Catheter-assisted treatment
Coronary angioplasty and stenting
Coronary artery bypass surgery
Medications
Nitroglycerine
Oxygen therapy
As a first step, call your cardiologist at AdventHealth or contact them through telemedicine. They will take your health history, symptoms and previous test results into account to help you decide on the best time for your next visit.
We're Ready When You're Ready
You can feel safe and confident when you visit AdventHealth. To get started, call your cardiologist today to find out when you should schedule a visit, or learn more about general cardiology at AdventHealth. Nothing matters more to us than you.